Welcome To The World
A personalized book for new parents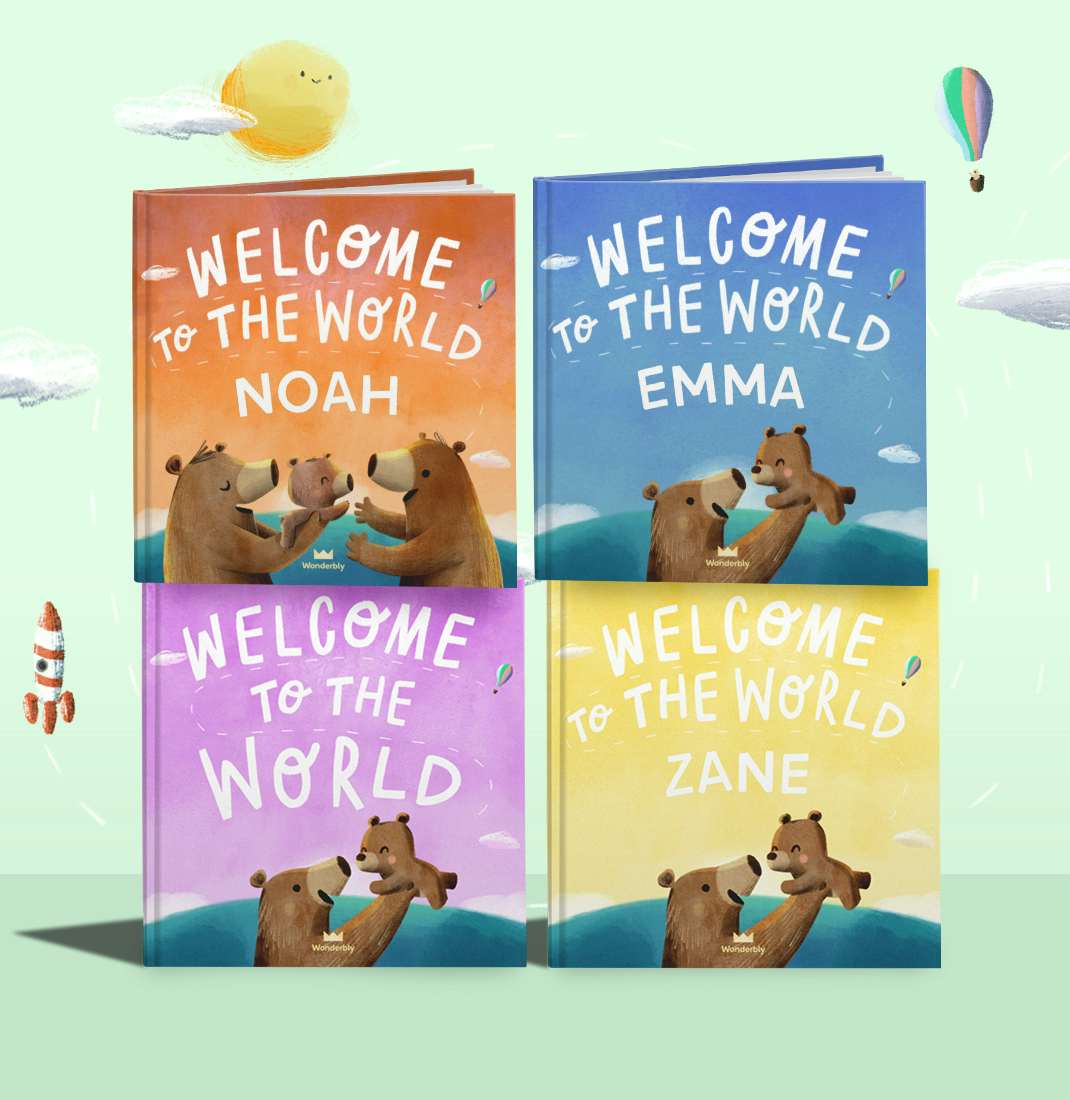 Welcome, little one! The whole world awaits for you to explore. Celebrate a new arrival with this funny and warm-hearted personalized book, and reassure new parents just how great they're going to be.
"A wonderful personalized gift for a newborn and the parents!" – Mary
Read reviews
"I love it! It's so cute that it's personalized for the parents. Such a nice keepsake for a new baby."
Suzie, proud godmother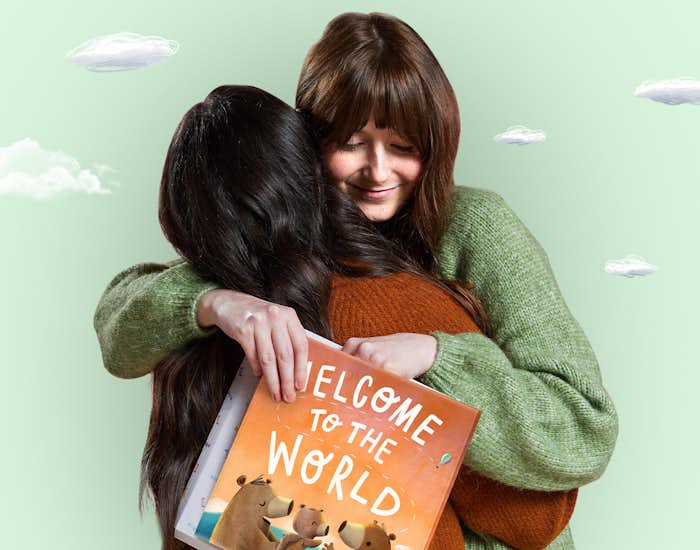 The perfect personalized gift for parents-to-be
Onesies are dime-a-dozen. But this personalized book is as unique as the new family you're making it for. A thoroughly thoughtful babyshower, newborn or christening gift, that will be treasured for many happy years to come.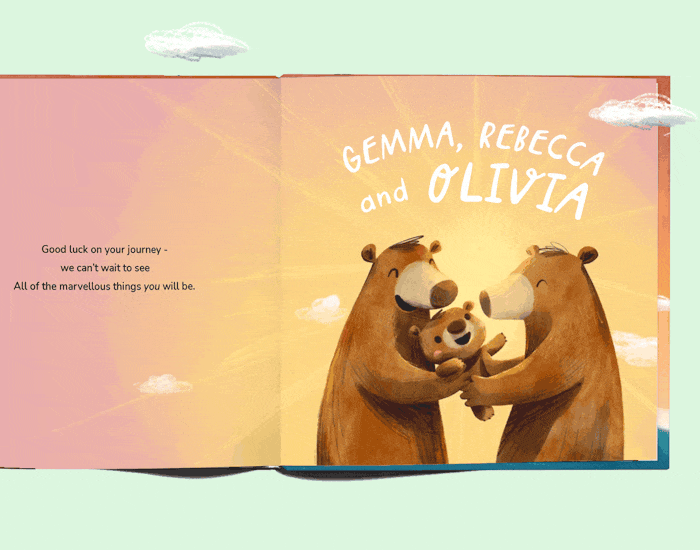 Made for families of all shapes and sizes
A new arrival is always something to be celebrated in a family. Any family! We've designed the book so it's as inclusive as can be. Single parents, same-sex parents, and adoptive parents too. Everyone is welcome in our world.
Welcome To The World FAQs
How can I personalize the book?
• Parent's name: Include the name of one or two parents, and we'll cleverly weave their details throughout the story and in the illustrations.
• Baby's name (optional): If you know the baby's name, you can add it to the story. Their name will also appear on the cover to create a perfectly personalized present.
• Cover color: pick from a choice of four timeless colors including Amber Sunrise, Blue Sky, Lilac Dawn, and First Light.
• Free dedication: write your own heartfelt message for the new family, and we'll print it on the first page in all its glory.
What age is the book suitable for?
The book is written in charming, lyrical verse that's ideal to read out loud to a bump or newborn baby. And because we made this book to be gifted to expectant or brand new parents, there's also a dash of wit and tongue-in-cheek jokes that every parent will get.
Can I make the book for a single-parent family?
Absolutely. Adding a second name is totally optional, and the book and story works just as well for one parent as it does for two.
Does the book work for adoptive families?
Indeed it does. We've deliberately designed the book so there's no mention of pregnancy. We also never ask for the gender of the parents, so the story works just as well for same-sex parents.
What if I don't know the baby's name yet?
No problem! Adding a baby's name to the story is optional. If you do know baby's name, we'll include it within the story and on the front cover to make your unique keepsake even more exceptional.
What occasion is the book best for?
This book makes the perfect personalized babyshower gift, christening gift, or newborn gift. Every book is made to last a lifetime – printed on thick, luxurious paper – and is brimming with cleverly personalized touches. When it comes to buying a thoughtful, meaningful present for a friend or relative, there's really nothing like a Wonderbly book.
More Wonderbly books to make your child feel loved
Get more clever ideas and swashbuckling updates