I Love You More Than Christmas
A festive family keepsake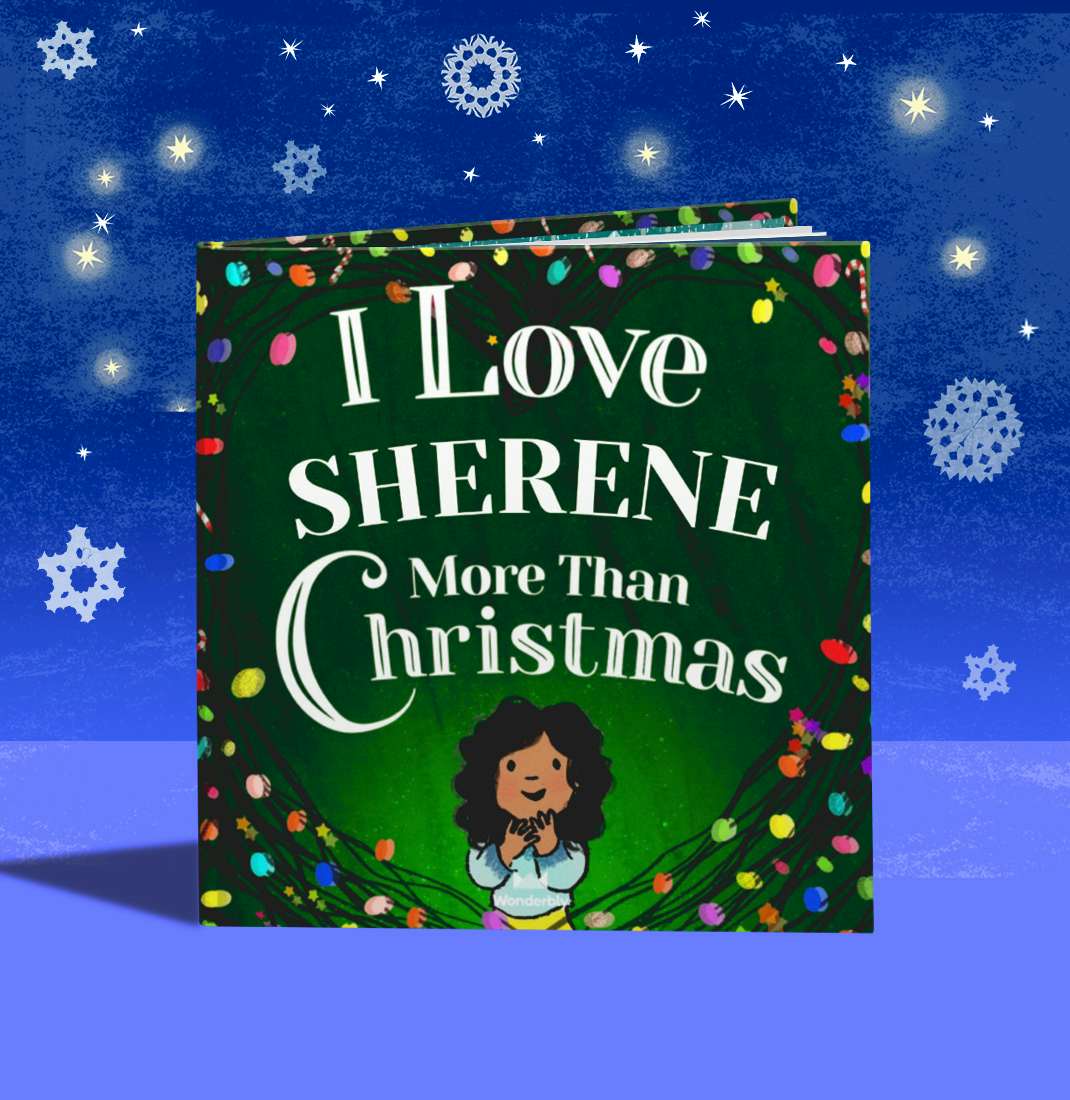 There's so much that's special about Christmas. But it's even more special now you are here! Celebrate a baby's first Christmas with this beautifully personalized book, featuring up to four siblings. Great for ages 0 to 4.
'A keepsake we'll read together year after year.' – Tessa
Read reviews
"The perfect early gift from Santa for the family to read every Christmas! Exceptional books."
Loved by Michele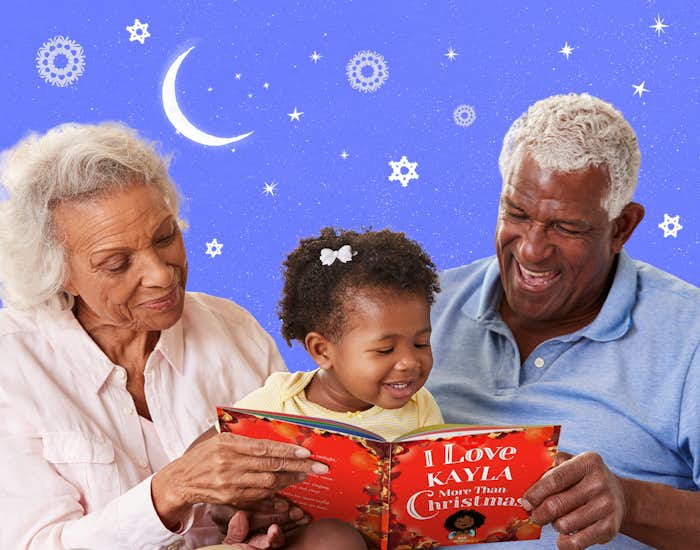 A story to celebrate togetherness
Full of the magic of Christmas, the beautiful rhyming story by Julia Gray celebrates how toe-tinglingly special it is to be together at this time of year. Watch the joy on a child's face every time you read their name out loud.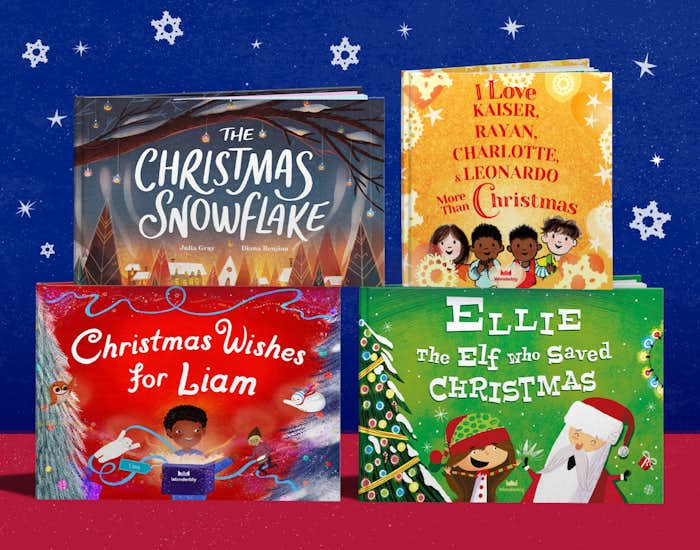 Discover more magically personalized Christmas books
Nothing beats the moment of wonder when a child realises the story is all about… them! Give a truly meaningful, memorable gift this year. There's so much more to explore in our Christmas bookshop.
Reviews
Every single book is just so lovely, the content inside is wholesome and wonderful, and the simple fact that I could customize them for each child was just the cherry on top! Excellent work Wonderbly, I know that the little ones I have bought these for will absolutely love reading them Christmas morning
The book is well worth the money and better than anything else my granddaughter will get this Christmas. A beautiful keepsake!
I've bought Wonderbly books for all the kiddos in my life for birthdays and Christmas instead of toys and it fills my heart with joy when they reach for the books instead of gadgets... The well worn pages tell the story of their enjoyment.
If I could give a 100 star review, I would! I bought 4 books for my grandkids for Christmas, and they're everything I could have hoped for and more. Beautiful quality, stunning illustrations, touching story.
A keepsake we'll read together year after year.
The perfect early gift from Santa for the family to read every Christmas! Exceptional books.
FAQs
What age is this book for?
We wrote this personalized Christmas book for younger children aged 0 to 4. It's a wonderful present for a baby's first Christmas, to be enjoyed every year as they grow. It also makes a delightful gift for older siblings, who'll love seeing themselves in their own Christmas story alongside their brothers and sisters. And of course, it's just perfect for curling up and reading together as a family, year after year!
How many children can I make the book for?
You can make the book for one, two, three or four children. The story magically changes based on how many children you add, so it's super easy to personalize! It makes a perfect gift for siblings, cousins, or grandchildren.
How can I personalise the book? 
• Add up to four children's names: each child's name is at the heart of this story, appearing not just in the text, but also scattered throughout the illustrations for your little ones to spot. 
• Add each child's character: we've designed a set of adorable characters to choose from, for both boy and girl, and from smallest child to biggest child! Select their gender, then choose from a selection of natural hair and skin tone options. 
• Favorite color for the cover: choose from Snowy White, Christmas Tree Green, Tinsel Red, or Glowing Gold. Each child's name and adventurer also appear on the cover of the book, making each copy utterly unique.
• A free customized dedication: use our pre-written dedication or pen something all your own, for a meaningful, cherished message a child will see every time they open the book.
Can I get my Christmas books for kids gift wrapped?
Why yes, you can! You have two formats to choose from, softcover or hardcover, each one perfect for gifting in their own way. We can gift wrap your book in a fantastically festive design, which is ideal if you're sending a book directly to a child. Or, you know, if you don't like wrapping presents! (Luckily our gift wrapping elves love doing that.)
Do you do a book for mommy or daddy?
Yes! We have several editions of the book for different family members, which make fabulous presents from children to grown-ups at Christmas. Each edition is personalised from your child or children. Browse each book below:
• I Love Mommy More Than Christmas
• I Love Daddy More Than Christmas
• I Love Grandma More Than Christmas
• I Love Grandad More Than Christmas
More Wonderbly books to make your child feel loved
Get more clever ideas and swashbuckling updates