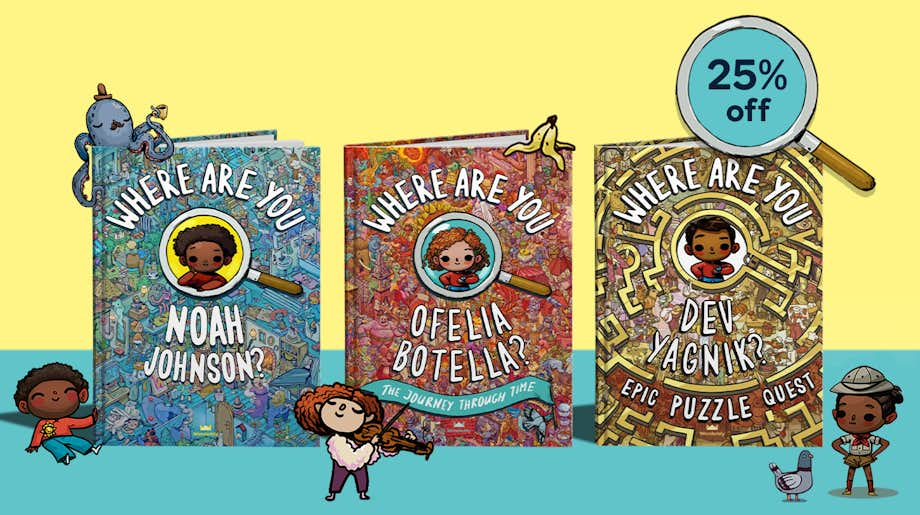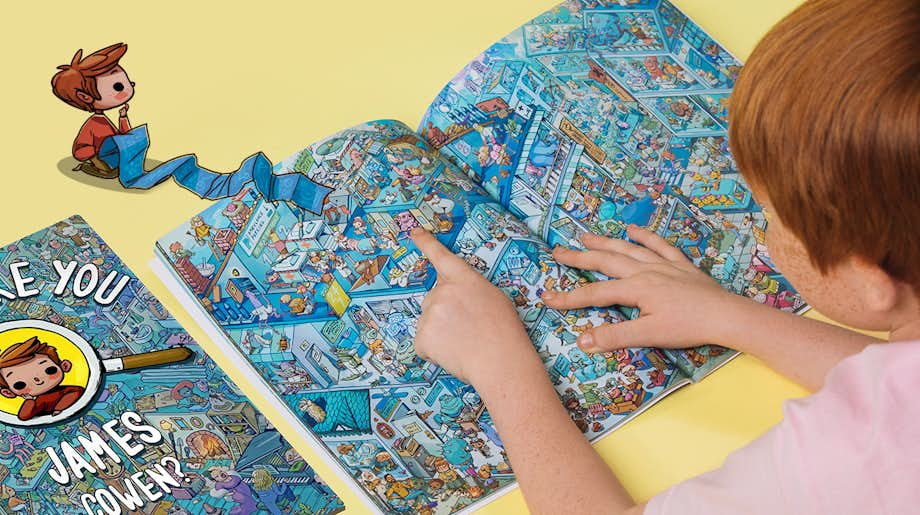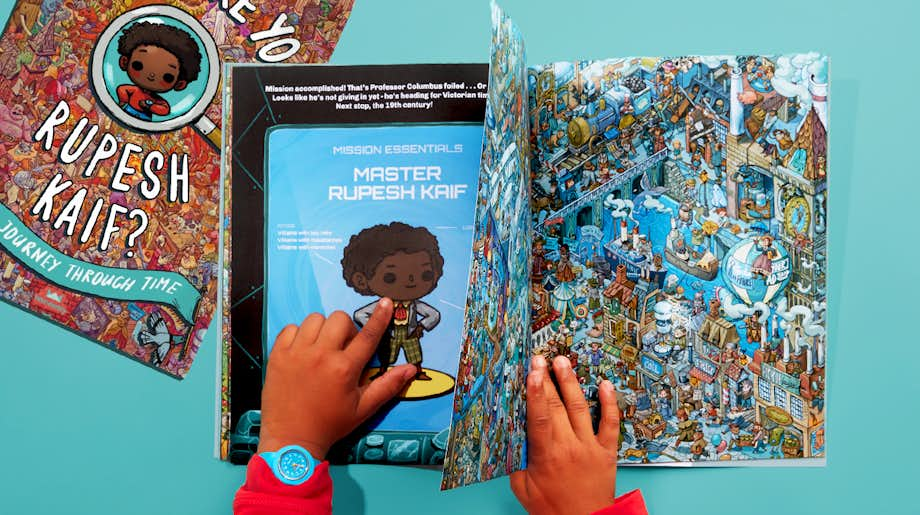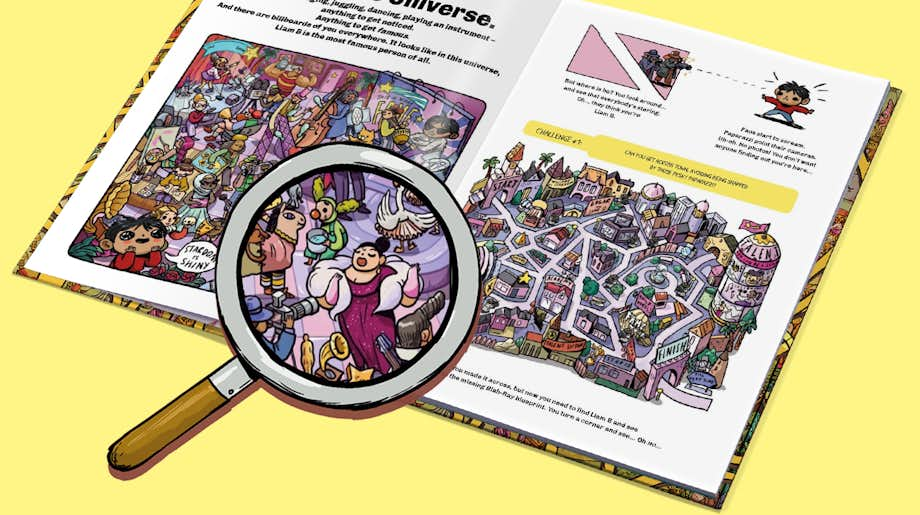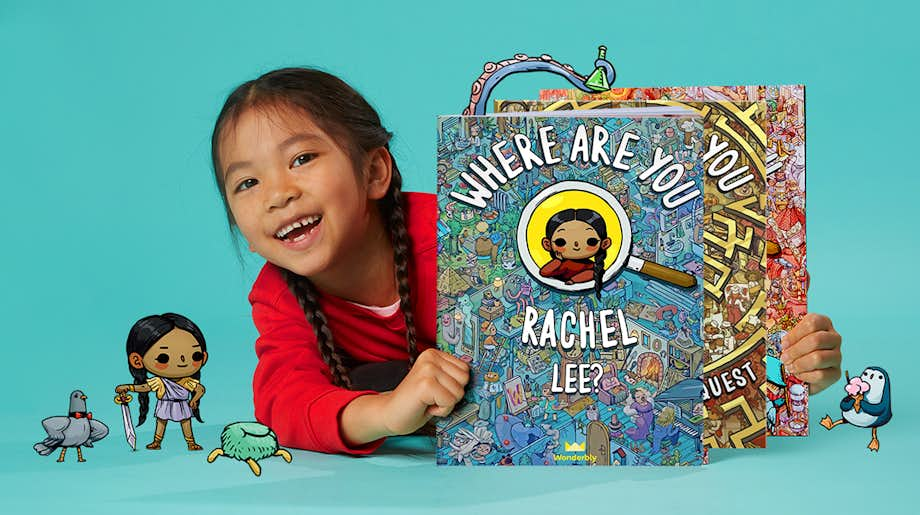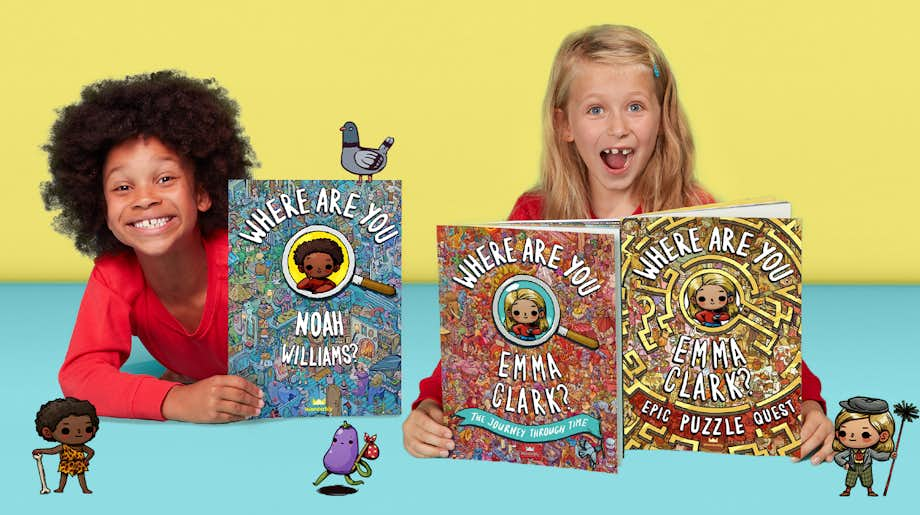 Where Are You…? Bundle
Save 25% with code FUNBUNDLE
Bundles more fun! Send a child on a dazzling odyssey across space and time, with our bestselling personalised search-and-find book series. The perfect gift for curious kids.
How to get the bundle
Add two or more books to your basket
Enter code FUNBUNDLE
Enjoy 25% off!
"The level of customization of these books is amazing! Every page is unique." – Coreena
Add a child's name to make the first book!
Choose the adventurer in your book
The search-and-find books where you're looking for… yourself!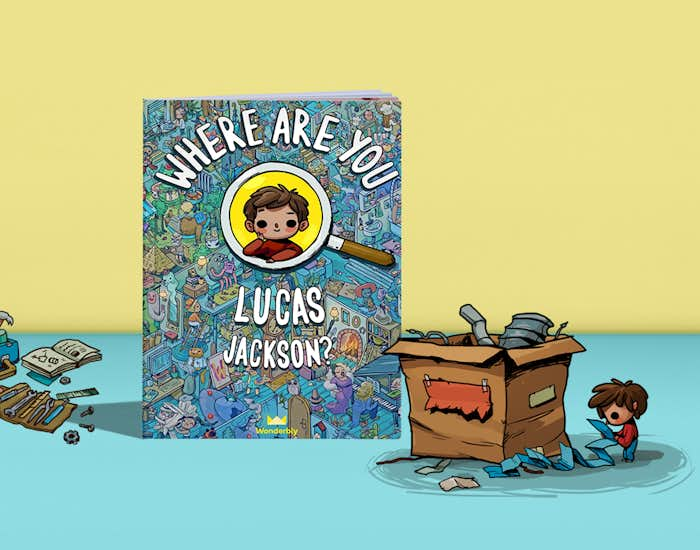 Where Are You…?
In our original bestselling kids' book, a child receives a mysterious parcel containing a parallel universe portal. They use it to travel to six dazzling worlds, where they must find alternate versions of themselves and solve oodles of puzzles. In the end, they learn they have endless potential.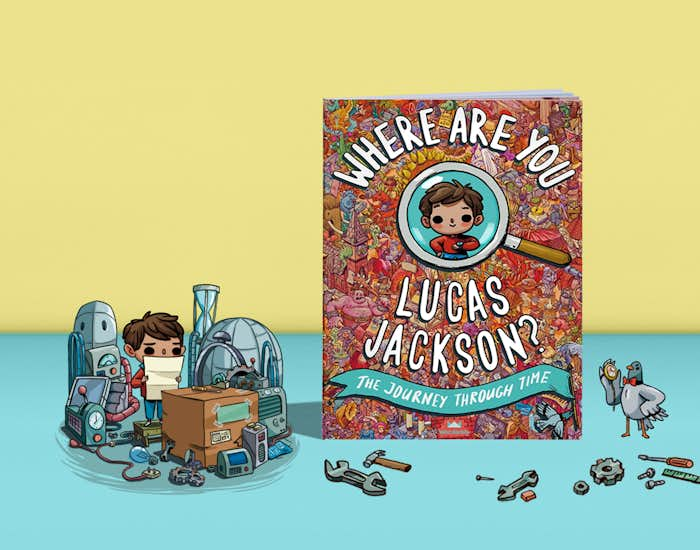 Where Are You…? The Journey Through Time
An evil time-travelling pigeon is trying to take over the world... and only YOU can stop him! Using a time machine, a child travels to prehistoric times, ancient Rome, the Renaissance, the Steam Age – and the future! – to search for clues and solve their very important mission.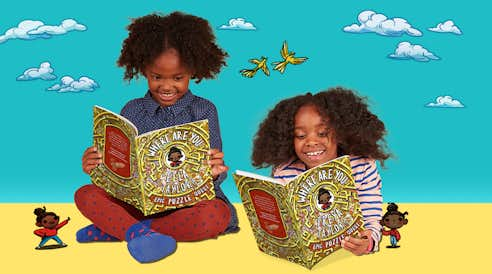 Where Are You…? Epic Puzzle Quest
Dive back into the weird and wonderful world of Where Are You…? with this eye-popping, mind-boggling puzzle book! Your child will get to meet their six alter egos – from celebrity chef to pumpkin – and solve a series of riddles to save the multiverse (again) from the evil Professor Colombus.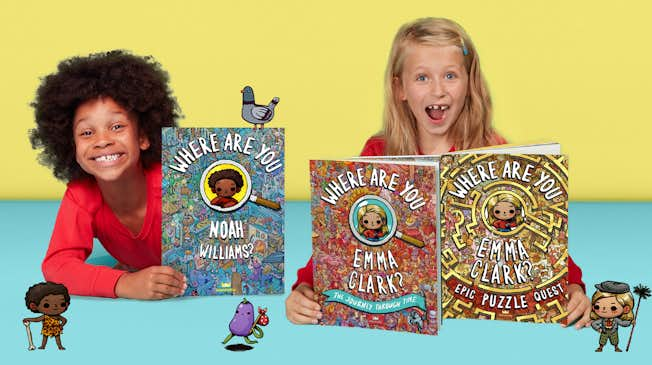 Perfect gift for curious kids
From birthdays to just because days, our personalized search-and-find books make a truly unique gift that'll keep curious kids immersed for hours. Perfect if you're looking for a present that's entertaining, enriching AND educational!
Take a closer look at the books in this bundle
The award-winning worldwide phenomenon!
When a parallel universe portal arrives at your child's door, they journey across six alternative universes to spot different versions of themselves – along with oodles more fun challenges!
Age 4-10

6 universes (and future jobs!) to explore
Perfect for history-loving kids!
Where Are You? Journey Through Time
An evil time-traveling pigeon is trying to take over the world... and only YOUR child can stop him! Send them on a journey to five different time periods to complete their mission – and make history.
Age 4-10

Secretly teaches kids about history
A must-have bonus book for superfans!
Where Are You? Epic Puzzle Quest
Revisit the world of everyone's favorite search-and-find book in a totally new, immersive way! Send a child on a mission to save the Where Are You…? multiverse in this personalized puzzle adventure story. Best for ages 4 to 10.
Age 4-10

Personalized puzzle story
Get more clever ideas and swashbuckling updates