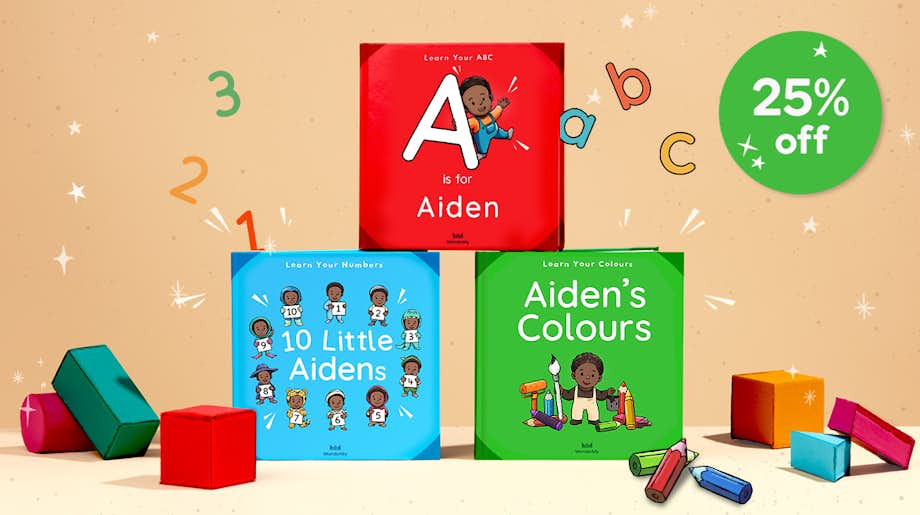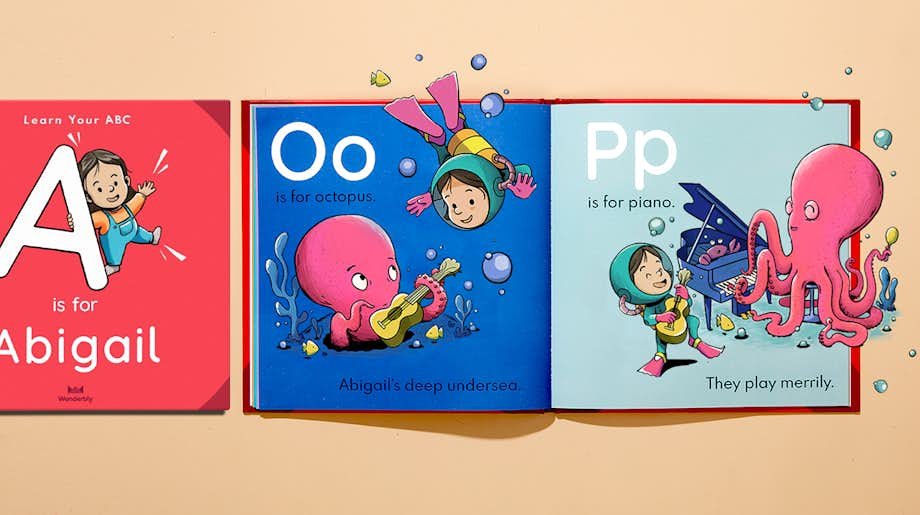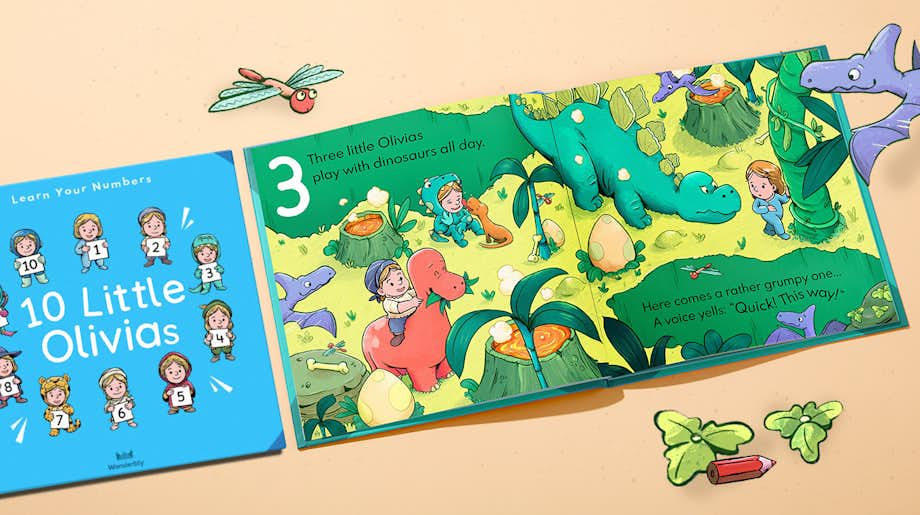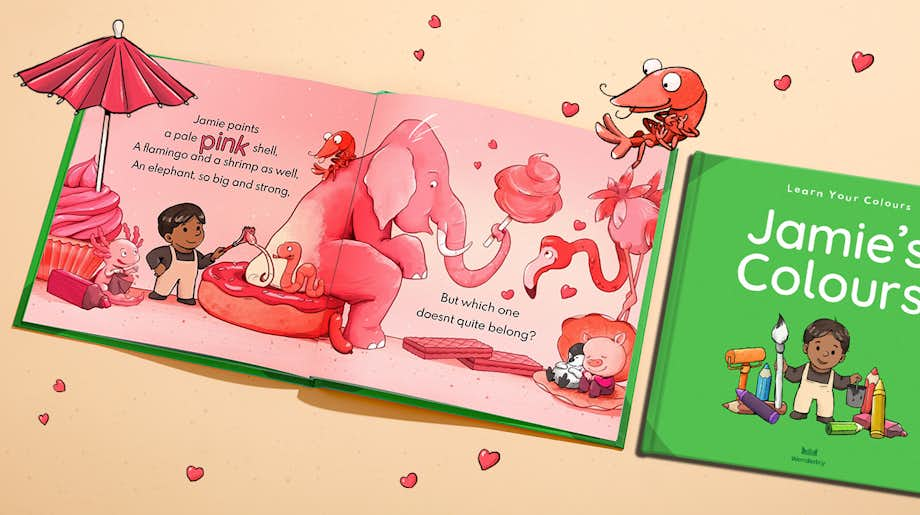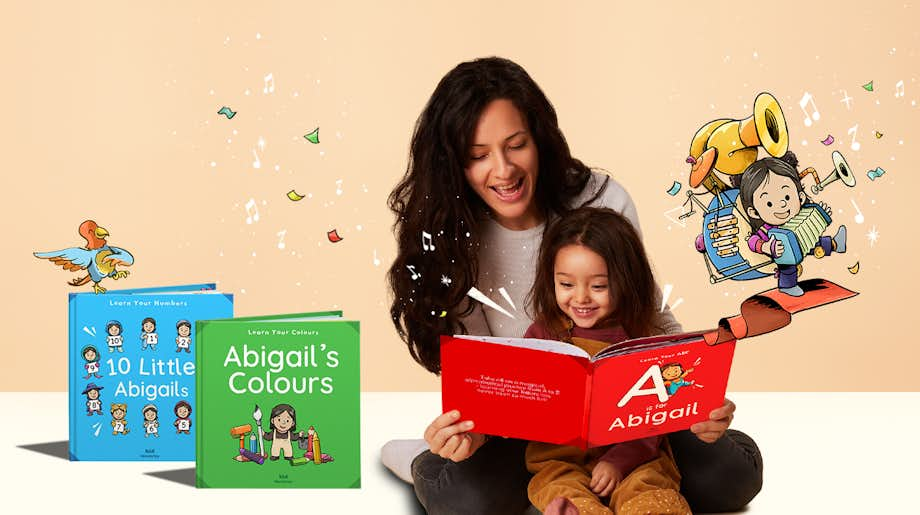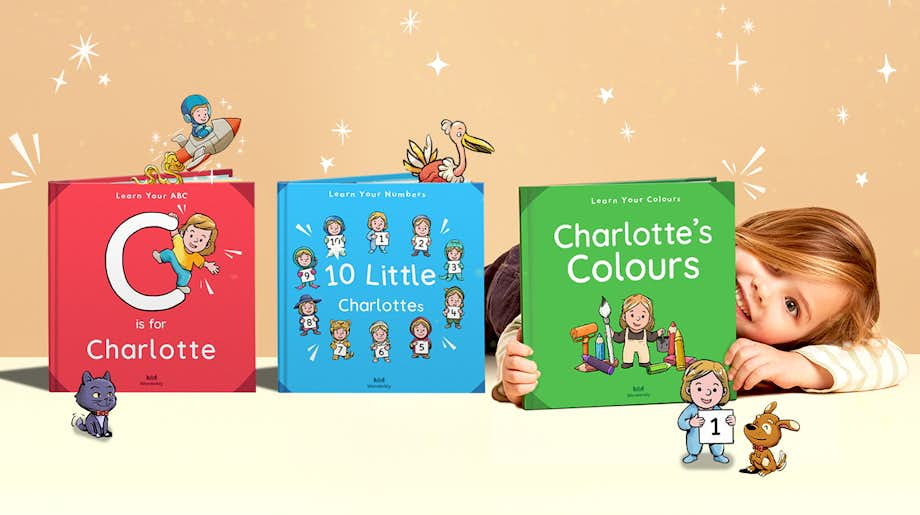 Little Learners Bundle
Save 25% with code LEARNBUNDLE
Build their learning library! Kickstart your child's reading and number skills with our super-smart personalised ABC, counting and colours books. The perfect gift for preschoolers.
How to get your bundle
Add 2 or 3 books to your basket
Enter the code LEARNBUNDLE
Enjoy 25% off each book in the set!
"The drawings are adorable and the colours are beautiful! A lovely way to learn" – Fiona
To make the first book, add a child's name!
Choose the adventurer in your book
The early learning books where it's all about you!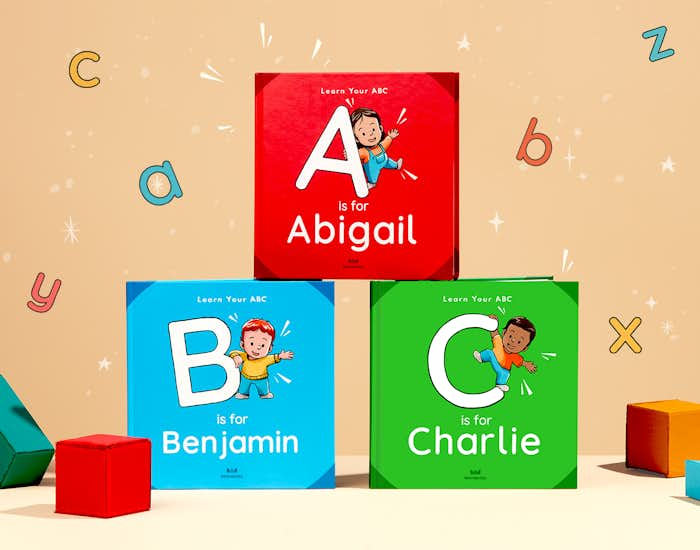 Book 1: ABC For You
Set a child off on an amazing adventure through the letters of the alphabet! They'll meet hilarious characters, like a cake-loving dinosaur and an octopus musician, and explore everywhere from under the sea to outer space. Each colourful encounter makes learning the alphabet delightfully fun!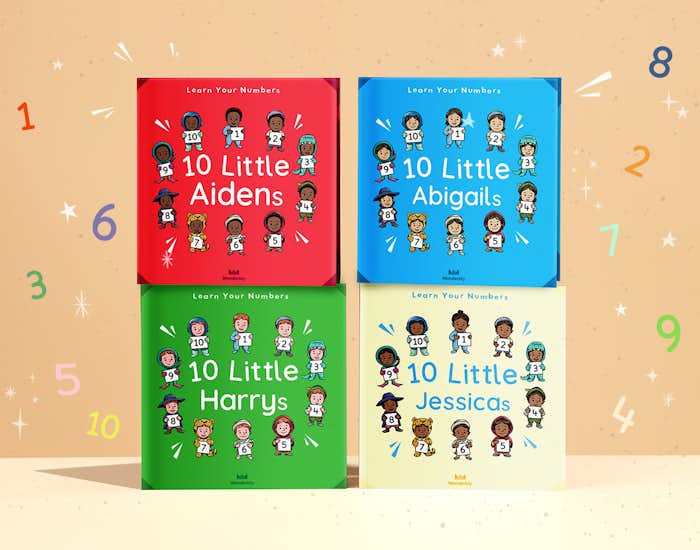 Book 2: 10 Little Yous
Take a toddler on an enchanting counting adventure from 1 to 10, meeting mini versions of themselves along the way! Count up their characters as they magically multiply on every page, mastering everything from space travel to jungle exploration – and showing your little one there's nothing they can't do. Learning to count is just the beginning!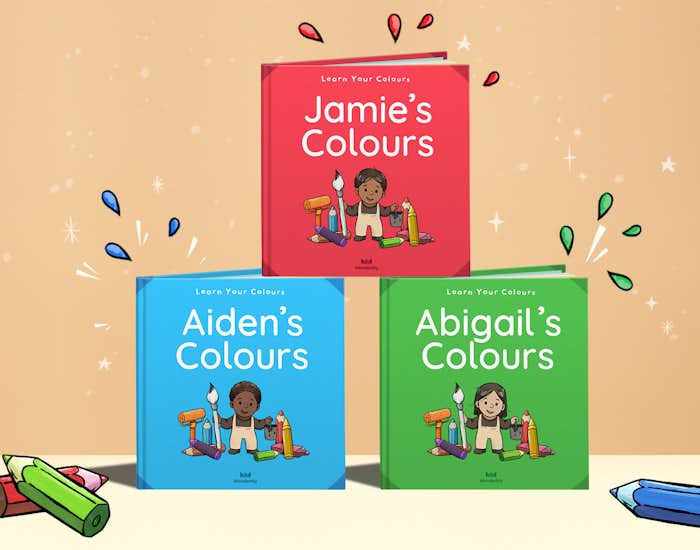 Book 3: Your Colours
Set your child off on an adorable adventure to discover their favourite colour. Along the way, they spot odd-colours-out everywhere – from a purple plum on the green page, to a blue butterfly on the yellow page. It's an interactive, early learning delight!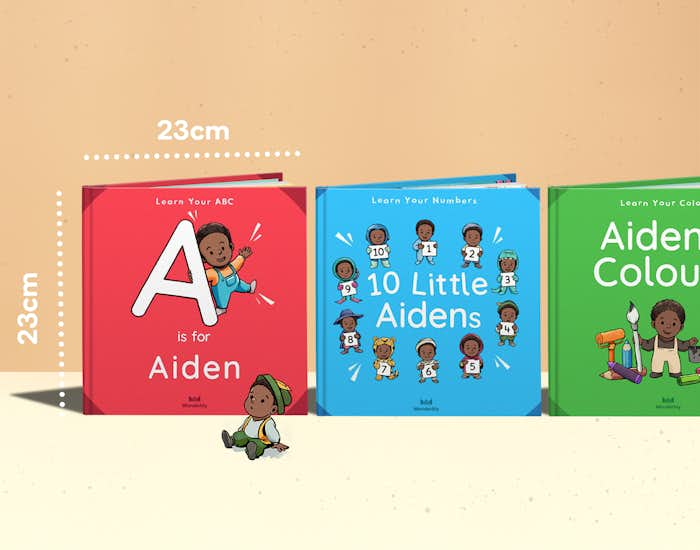 Size & quality
Measuring 23 x 23 cm and made from high quality, hard-wearing paper, these books are perfect for reading together. Little learners will love pointing out the colourful illustrations, and listening to the reassuring rhymes. Available in softcover or hardcover, both totally toddler-tested.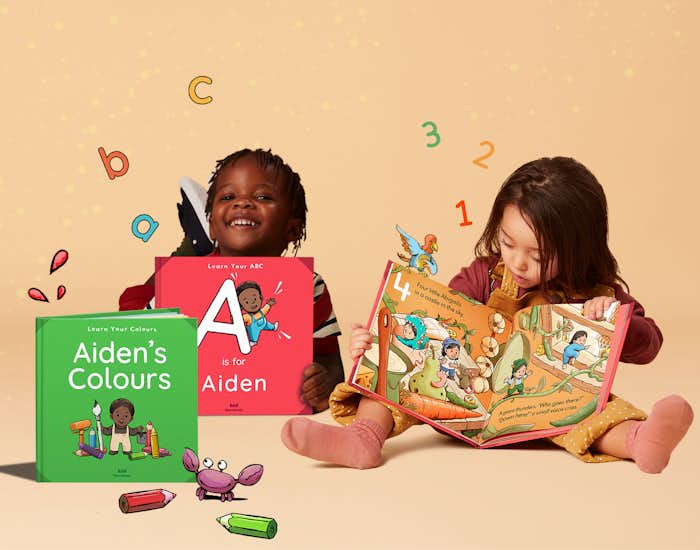 Perfect gift for little learners
A love of learning is one of the greatest gifts you can pass on to a child. Make their next birthday, Christmas or milestone present count with personalised books that support and encourage their development.
Take a closer look at the books in this bundle
Book 1 of 3
A fun-packed, personalised early learning book that features your child on every page! Guaranteed to boost their alphabet.
Age 0 - 3

Personalised front cover colour, character and dedication message

Encourages early readers
Book 2 of 3
Learning numbers has never been so much fun! Take a toddler on an adventure from 1 to 10 in a personalised counting book.
Age 0 - 3

Personalised front cover colour, character and dedication message

Perfect for preschool
Book 3 of 3
Teach a child every colour of the rainbow with this personalised colours book. Their learning journey has never looked so bright!
Age 0 - 3

Personalised front cover colour, character and dedication message

Perfect for preschool
Get more clever ideas and swashbuckling updates